We may earn commission from links on this page, but we only recommend products we back.
There's a fitness tracking device for nearly every need, so why wouldn't there be one for hydration levels? And besides, who doesn't need a little reminder every once in a while about taking a sip of H2O? This bottle glows when it's time to drink more water, at specific intervals. Think of this as the easiest way to up your quality of life.
Advertisement – Continue Reading Below
Advertisement – Continue Reading Below
Behold, a tablet that even the most committed luddite among us will appreciate. For those that love to take notes on a pad and paper—the tactile experience—Remarkable allows you to use it as a regular cloud-connected notebook. Not only can you take notes directly on PDFs, but all your notes will be organized and accessible across your devices.
Apple's recent innovation is shaping up to be one of the biggest tech items nobody wants to go without. The AirTag acts as a versatile, easy-to-use tracking device. Slip it into your luggage when you're traveling, or add it to your keyring, then enjoy the peace of mind knowing that you're only a few clicks away from finding your belongings.
More: 15 Luxury AirTag Accessories
Advertisement – Continue Reading Below
LG Portable Full HD LED Smart Home Theater Projector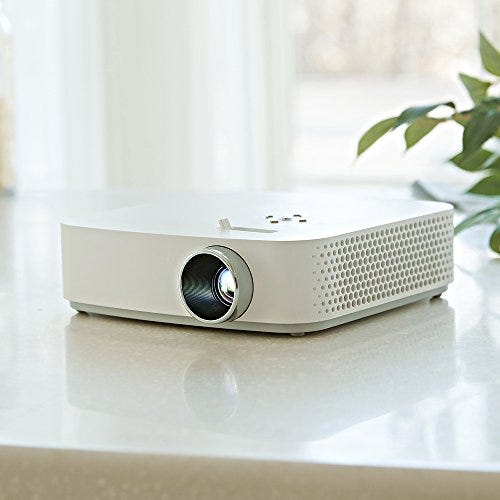 LG Portable Full HD LED Smart Home Theater Projector
Now 20% Off
This projector is lightweight and portable enough to fit in a tote bag, but it still packs enough of a punch for a satisfying entertainment experience. Its combination of full HD Resolution (1920 x 1080) at up to 100-inch screen size, wireless connectivity, and a built-in battery add up to a mighty machine that will satisfy any movie lover.
Advertisement – Continue Reading Below
Small enough to fit into a purse or pocket, Bose's SoundLink Micro Bluetooth speaker's size belies its power. The bass is surprisingly strong, and the waterproof speaker—which is available in black, bright orange, and midnight blue—offers six hours of play time from a rechargeable battery.
From small-space dwellers to tech junkies, the Mirror workout device is a sleek and engaging way to get that heart rate going. From streaming more than 10,000 live and on-demand workout classes to connecting to your Apple Watch to gather your exercise stats, this unobtrusive but mighty piece of technology is a gift that keeps on giving.
The latest version of Apple TV comes with support for 4K-resolution video, which has four times more pixels than standard HDTV—that means sharper, crisper content from sources like Netflix, which produces all of its original shows in 4K. It also supports high-dynamic range (HDR), which translates to higher-contrast video that brings things closer to how they look in real life.
More: The Best Gifts for Every Man on Your List
Advertisement – Continue Reading Below
Get immersed in your favorite TV shows and movies, feel like you're right there in the audience with livestream concerts and sporting events, get in the game with video game playthrough, or just relax on a miniature vacation with 360 degree tours of some of the most beautiful cities and scenic views on the planet with this virtual reality device.
Advertisement – Continue Reading Below
Perfect for the urban dweller who's sick of lugging their groceries downtown, this personal robot carries your cargo and is programmed to follow you while sensing the movements of fellow pedestrians. Think: a hands-free segway for your belongings.
To combat the limited range of wireless routers, electronics companies are now offering improved WiFi systems that use "mesh technology" to blanket a whole home. This one is easy to set up and covers spaces up to 5,000 square feet. And unlike clunky range extenders, it offers the same fast speeds everywhere the signal reaches.

Contributing Digital Editor
Sam Dangremond is a Contributing Digital Editor at Town & Country, where he covers men's style, cocktails, travel, and the social scene.

Deputy Digital Lifestyle Director
As the deputy digital lifestyle director at Town & Country, Roxanne Adamiyatt covers fashion, beauty, wellness, design and travel. 
Watch Next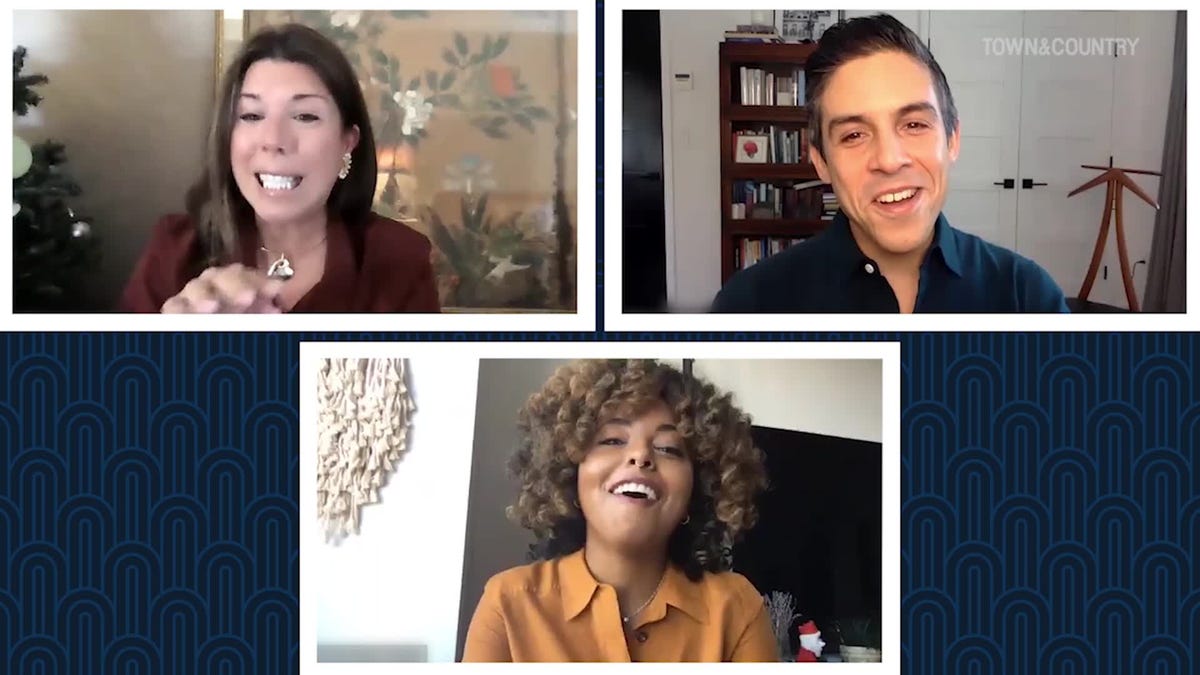 Advertisement – Continue Reading Below
Advertisement – Continue Reading Below