The best logos are those that have truly stood the test of time. As well as being distinct and memorable, often with hidden meanings and messages, many have been around for decades. That's certainly true of our 10 best logos of all time.
Iconic logos like these are a great source of inspiration for anyone working in design, branding or advertising. For more tips on how to create a brand mark that stands out, explore our tips on how to design a logo and where to find the best logo design inspiration.
The best logos of all time
Below we've picked out 10 of the best logos of all time. Of course, the selection is partly subjective, but these are all logos that are instantly recognisable, in most cases all over the world, and they're logo designs that have lasted a long time.
For reach iconic logo design, we'll explore a little about how they were made and consider why it is that they work so well, be it because of their iconic symbols to brilliant typography. Some of these designs have been tweaked a little over the years, but they still retain their general form, and for good reason, because these designs have become ingrained in our cultural consciousness.
10. The Starbucks logo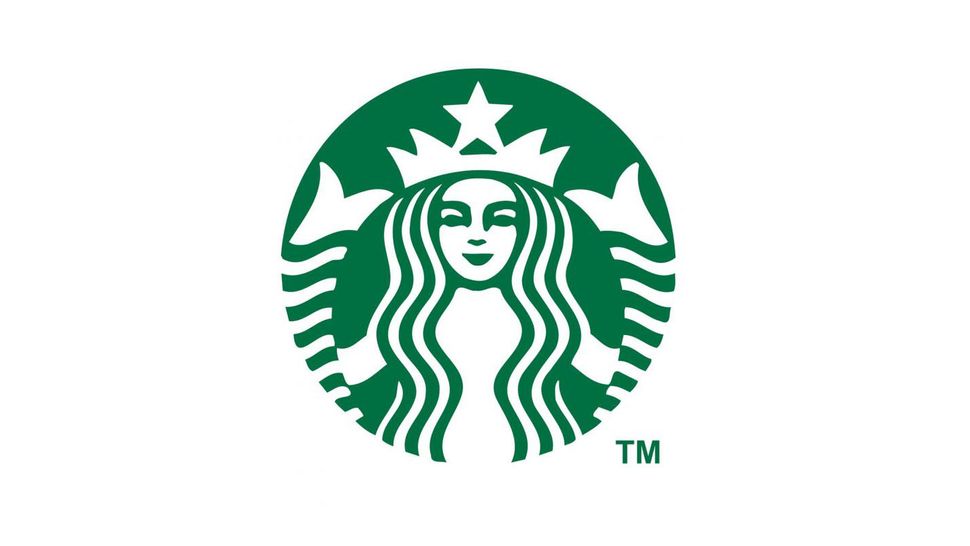 You don't have to love Starbucks to know that its iconic logo design is hugely effective. The mermaid design is unique and its bold lines, flow-through and use of a single, distinctive colour have made it an instantly recognisable symbol – and an alluring siren song for caffeine lovers in some 84 countries around the world.
Launched in 1971, the company was named after Starbuck, the first mate in Herman Melville's novel Moby Dick. The original logo designer Terry Heckler dug into that seafaring influence and drew on a 16th-century Norse woodcut of a two-tailed mermaid for inspiration. The figure has been re-crafted several times since, but these tweaks have largely involved honing and streamlining the design. The design isn't perfectly symmetrical, and that's on purpose (read our story about Starbucks' logo secret for more on that).
09. The I Love New York logo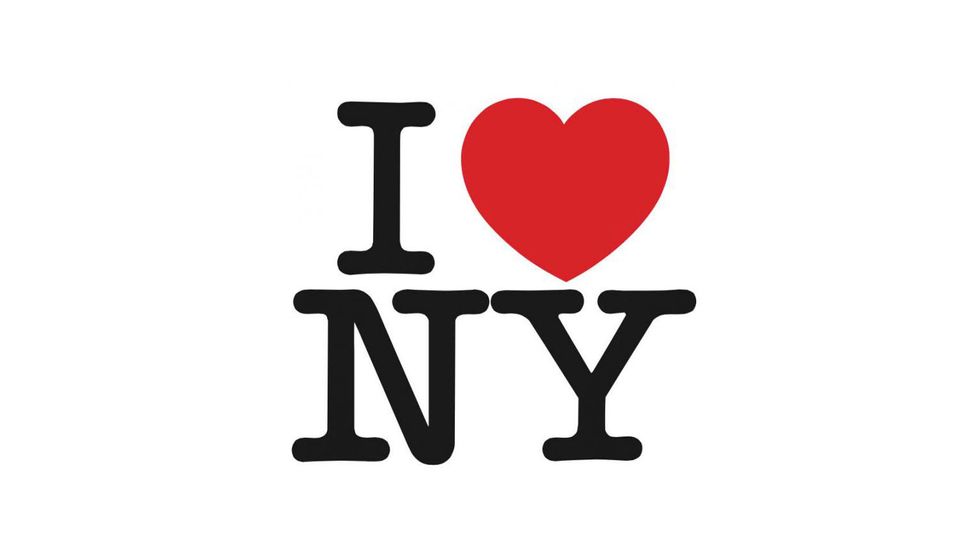 The I Love New York logo was designed by Milton Glaser in 1977, and it's since become ubiquitous on T-shirts, bumper stickers, posters, mugs and other products around the world. It consists of the capital letter I, followed by a red heart symbol, stacked above the capital letters N and Y, set in the rounded slab serif typeface American Typewriter. 
This logo's power comes from its sheer simplicity, a characteristic that beautifully emulates the direct, to-the-point approach commonly associated with the New York populace. Glaser's initial sketch was dashed off in a taxi, which couldn't be more New York. And while he never made a dime for the design, that didn't matter, because it was his gift to a city he loved. 
Several years before he died in 2020, Milton Glaser told us an in an interview: "New York is not the most beautiful of cities. It changes all the time. It's not a city that imposes its vision on people who come in; they impose their vision here.
"Everything is open, everything is up for grabs, everything is to be questioned," he added. "That aspect of not accepting anything as being ultimate or the final truth seems to me a source of great vitality, energy and options for people. Anything can happen here."
The logo is popular among New Yorkers themselves, which is part of the reason that an updated 'we love NYC' logo created for a 2023 campaign generated so much criticism.
08. The London Underground logo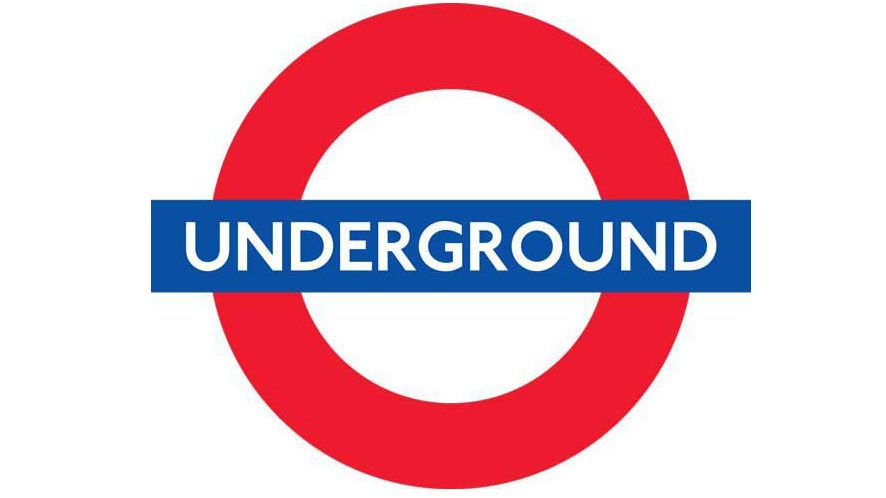 The London Underground logo couldn't be simpler. White type stands out against a blue bar, all run across a thick-stroked red circle, Simple but instantly recognisable. Branding buses, stations and subways in England's capital, it has become a symbol of the city that created it.
Design­ed by Edward Johnston in 1919, the design is so distinctive that efforts to change it usually involve tiny tweaks which only the most astute pair of creative eyes would notice, such as the subtle 2016 redesign of the logo's typeface.
In his book, A Logo for London, David Lawrence traces the history of London's most enduring sign, attempting to pin down the logo's enduring appeal. "The logo is sufficiently abstract and yet so widely reproduced that it represents many things for many people – city, transportation, culture, place, a unified system, cool design. It's this that makes it a flexible, enduring brand," he says. It's never been out of fashion, he adds, "because at worst it tirelessly sits in the background telling us where to catch a bus or train."
07. The Red Cross logo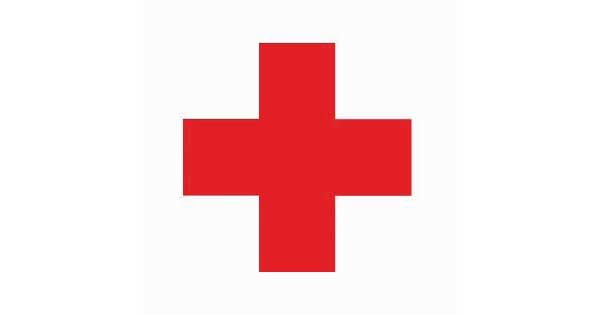 The Red Cross emblem, a cross with arms of equal length on a white background, is one of the most recognised symbols in the world. Its design couldn't be more economical, allowing it to deliver its meaning – of neutrality and protection – in the most effective of ways.
It was introduced in 1876, along with the red crescent (first used by soldiers from the Ottoman Empire in 1876, because the cross reminded them of the crusaders of the Middle Ages). Ever since, these symbols have been recognised the world over. Since 2005, a third emblem has been added, the Red Crystal. All three emblems have the same meaning and status. 
While the cross should always have arms of equal length and be shown on a white background, there is no exact specification of red. That makes it easier for people to display it when the materials to create the perfect design might not be available. 
06. The Apple logo
Apple's initial logo was a fussy drawing of Isaac Newton. Steve Jobs knew it would never work and commissioned a new mark the following year, which was designed by Rob Janoff. Since then, the apple's shape has remained the same, aside from some geometric tweaks for the 1998 refresh and the move from coloured stripes to a solid silhouette. 
The logo has remained an important element in Apple's global success story since its inception. Try watching a TV show or movie where anyone uses a phone or laptop and you'll see what we mean. So it's perhaps surprising that the logo's original design was a little slipshod. 
"I didn't have much of a brief, when I think about it," Janoff told us back in 2019. "It was a few words from Steve Jobs, which were, 'Don't make it cute.' I think he was referring mostly to the typography." 
So what was the concept he went for? "When you take a bite out of an apple, it stays sort of bite-shaped, it doesn't collapse as a peach would," he explained. "It was to make it look more like an apple, and to give it scale – because people's mouths are a certain size and an apple is a certain size, and the bite would be a size relater.
"I've never done this before or ever again, but I was just so sure about this design that there was just one version," he adds. "However we did have a back pocket one, which was the apple without the bite in it, in case they thought it was a bit too cute. That never got shown." For more details, read our Apple logo facts and our piece on the history of the Apple logo history.
05. The Nike logo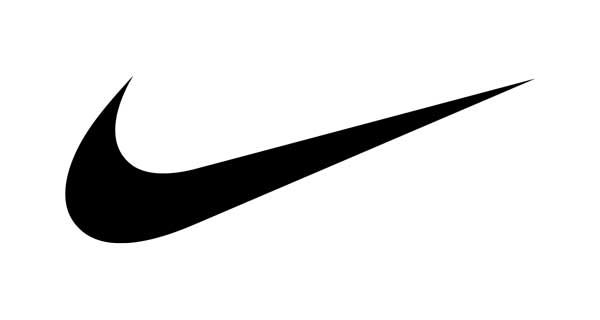 The Nike emblem is proof that the simplest ideas are often the best. The checkmark or swoosh was designed by Portland student Carolyn Davidson in 1971, for which she was paid the not-princely sum of $35. According to Nike's website, upon first seeing Davidson's design, founder Phillip Knight said: "I don't love it, but it will grow on me." His prediction proved correct and in 1983, he gave Davidson a gold swoosh ring embedded with a diamond and an envelope containing Nike stock. 
The logo conveys positivity, but that wasn't the initial concept: it's actually the outline of the wing of the goddess Nike, who personified victory. Davidson later revealed that she wanted to convey motion, adding that Phillip Knight was impressed with the stripes of rivals Adidas, so there was an influence there, too. The logo was subsequently registered as a trademark and, aside from some tinkering with the Nike lettering, has remained unchanged since.
04. The Shell logo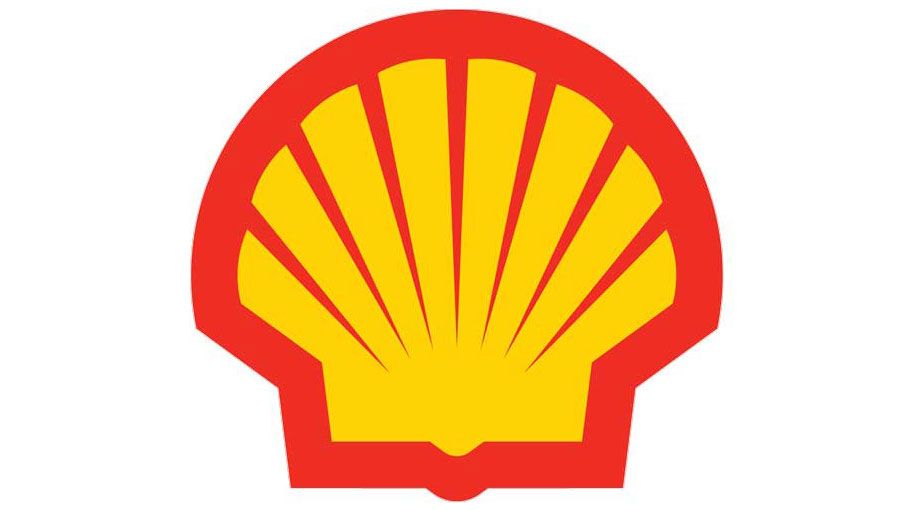 Since first appearing in 1901, the Shell logo has moved from a realistic rendering of a pecten, or scallop shell, to today's bold, simplified shape. The red and yellow colours were added in 1915, first appearing at California service stations. Not only did these striking hues help the logo stand out, but they're also the colours of Spain, where many early Californian settlers were born.
It was French-born designer Raymond Loewy who, in 1971, drew the design we know today, which has only received minor tweaks since. He simplified the logo to make it more recognisable and bold at a distance; essential when your logo is primarily placed on the side of a road, with traffic going past at speed. 
03. The McDonald's logo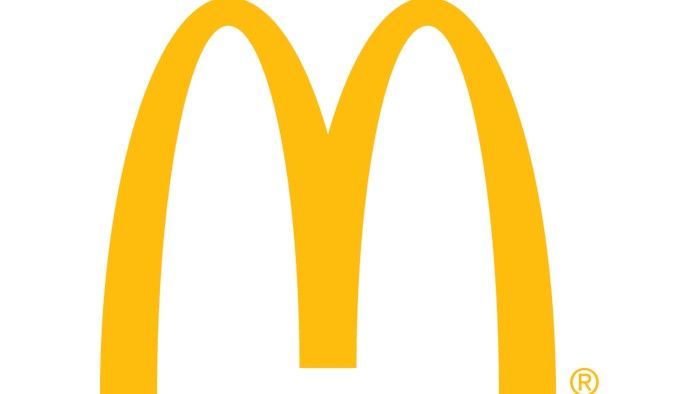 Fast food giant McDonalds serves over 69 million customers daily in over 100 countries. And whatever language they speak, everyone can instantly recognise its famous 'golden arches' logo. 
The logo's inception began in 1952, when the McDonald brothers asked architect Stanley Meston to design their first franchised outlet, in Phoenix, Arizona. A signmaker George Dexter, was brought in to design two giant yellow arches that were added to both sides of the building. 
However, it wasn't until a decade years later, after Ray Kroc had taken over the business, that these arches were combined into an 'M' to form its new corporate logo. The present version was granted a US trademark in 1968, and continues to act as a beacon for hungry consumers everywhere.
The logo has also come to symbolise globalisation in a broader sense, both by supporters and protestors against capitalism. It even inspired a tongue-in-cheek opinion column in the New York Times in 1996, called the Golden Arches Theory of Conflict Prevention. This stated that "No two countries that both have a McDonald's have ever fought a war against each other." Unfortunately, though, Russia's invasion of Ukraine has since put that theory out of commission.
02. The Coca-Cola logo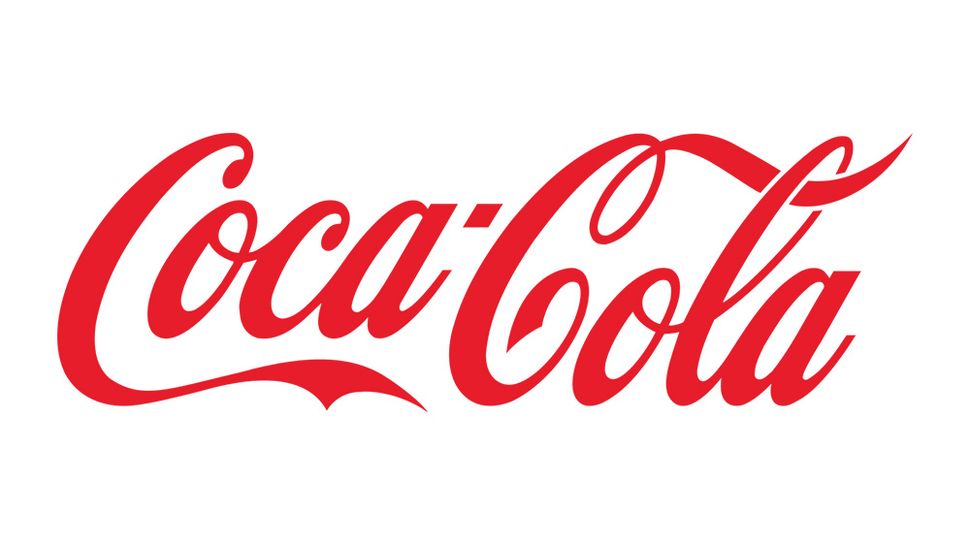 Coca-Cola's handwritten logo is the oldest on our list, dating back to May 8, 1886, when it was created by owner John Pemberton's bookkeeper, Frank Mason Robinson. You can see its full, blow-by-blow evolution in our article on the Coca-Cola logo history. But the short version is that it's remained largely unchanged since, attracting only minor tweaks and a colour change (from black to red) along the way.  
That's quite staggering considering how many elegant, cursive wordmarks have failed to survive the 21st century's determination to turn every logo into a minimalist, sans-serif that seems to liken every modern brand to a tech company. And yet any CEO who significantly changed it would probably be committing commercial suicide. 
The distinctive script font and iconic red and white colour scheme aren't just globally recognisable, They're also elegant and approachable, conveying a sense of nostalgia and timelessness that has helped to establish Coca-Cola's brand identity over the years. Even the red colour red is important, as it signifies passion, excitement and energy; all emotions Coca-Cola aims to evoke in its consumers.
01. The FedEx logo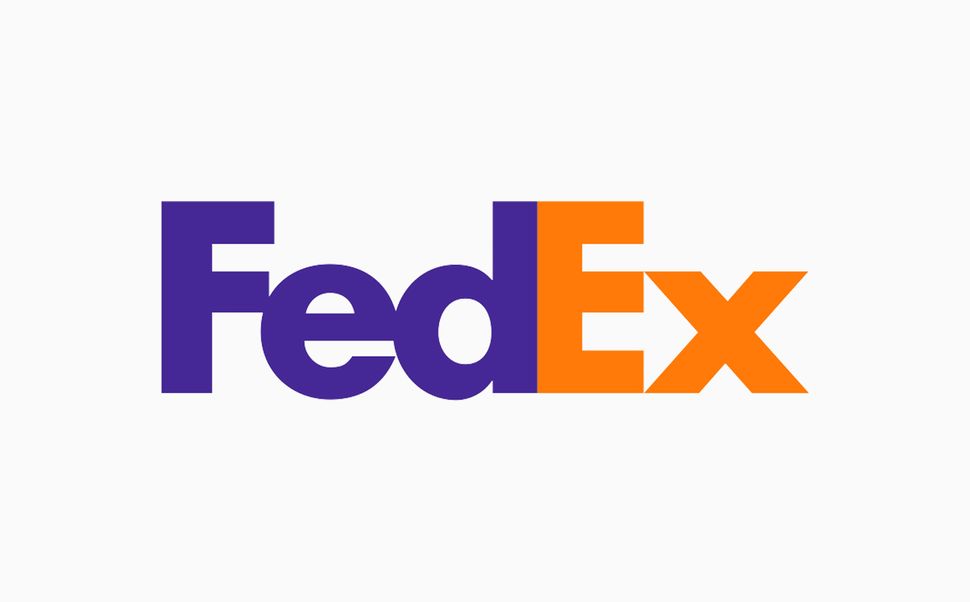 So the FedEx logo is perhaps not as internationally recognised as some of the previous logo designs on our list, but its simple but clever use of white space has made it truly iconic. Created by Landor Associates in 1994, the FedEx logo makes uses negative space to embody what the company does – moving letters, boxes and freight from A to B. (In case you've never noticed, there's a hidden arrow nestling between the E and the X.) 
The design has won over 40 design awards, and even though it was unveiled in 1994 it's still one of those logos we never want to see changed.  So how did such an iconic logo get created? Well, Lindon Leader, who was senior design director at Landor at the time, explains that research had revealed customers knew the brand but were generally unaware of Federal Express' global scope and full-service capabilities.
"Customers had come to say 'FedEx a package' even when they were using other shippers," he recalls. "So the process of express shipping had become generic. We advised that the company needed to leverage its most valuable asset, and that is the FedEx brand."
The process involved a change of name. "On an international scale, 'federal' had some negative connotations in certain parts of the world – Federalists in Latin America; Federal Republic of Germany," Leader adds. "That was among the reasons why moving to the name FedEx was going to be so much more communicative for them."
For more recent logo successes, see our pick of the best new logos.